Mainstage is Chicago's home for creative studio production.
Located in the West Loop, Mainstage supports the growing needs of Chicago's creative community by providing flexible and powerful studio space for film, photography, and events. Available for rental from hours to weeks at a time, Mainstage supports productions of all shapes and sizes.
Want to check it out for yourself? Book a tour and see if it feels right for your next production.
Film, Photo, and Live Streaming Studio in West Loop Chicago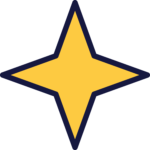 Live streaming:
Our turnkey production studio features multi-camera switching, a cloud-accessible vMix control room, teleprompters, Zoom integration, and redundant fiber Internet.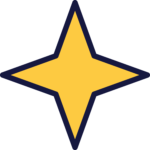 Photo:
Featuring a programmable DMX RGB LED lighting grid, our studio can create infinite options for fashion, product, and commercial photography.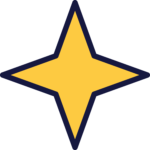 Film:
24′ x 24′ x 12′ white seamless cyclorama is the perfect location for corporate, cinematic, or music video production.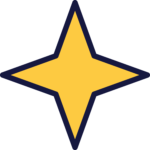 Bring Your Own Crew:
Unlike other studios, we LOVE when you bring your own camera operators, DPs, grip/gaff, and other crew. You can leverage our in-house team of experts or provide your own.
Mainstream Media is the go-to company for Streaming Services in Chicago. We have been working with them over the last 7 years and it has been a real inspiration to see them grow into the mainstay they are today. All of which is do to their constant attention to detail, clarity in communication, and vigor with which they approach ever single job. Truly professional and constantly looking for the best possible solution for each client. We fully recommend them!

Craig, Equipment Rental and Video Production
They were a tremendous partner to our ad agency in meeting our clients social media live stream expectations. Very professional and happy to go above and beyond. Our agency and the client were thrilled with the live production and the results! We're looking forward to working with Mainstream again in the future.

Lynne, Live and Experiential Events
They help my business host a live stream training event. They are amazing to work with. The processes are seamless and the users (who are attending the live stream) have been extremely happy with the outcome. I could not more strongly recommend a company!

Kim, Healthcare Consulting
Village Enterprise' experience with Mainstream Media was 5-star, in every respect! The Mainstream Media team was available, responsive, and took great care to understand the priorities for Village Enterprise - from attendee engagement, to budget, to re-usable resources, and everything in between. I would highly recommend engagement with the Mainstream Media team.

Christine, Non-Profit
Hosting a meeting or event? We got you covered.
Designed with hybrid events in mind, Mainstage Chicago exists to seamlessly unite virtual and in-person audiences. Our in-house team of meeting and events experts can help you design a truly unforgettable experience for your event attendees. And with redundant Fiber Internet available, you never have to worry about connectivity issues.
Other event amenities include:
Parking
Wi-Fi
Catering
Production Support
Unique Venue for Hybrid and Virtual Events
Serious Quality.
We're digital natives with a lifetime of experience creating and attending virtual events. We know what makes them good.
Seamless Production.
Run your show from our control room, or manage it remotely through our cloud-based production studio.
Yes, we use vMix.
Using the right tool for the job means knowing how to balance reliability, quality, operability, and complexity. We leverage hardware and software to deliver perfect results.
Flexibililty.
Clean white cyc? We got you covered. Projection or LED Walls? No problem. Our studio can handle whatever you throw at it.
Ready To Play.
Our turnkey production studio is ready for your event. Come on by!